Share with Others
Help make EveryStudent.com "findable" to thousands…
Cards you can print: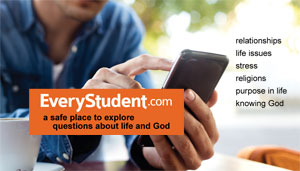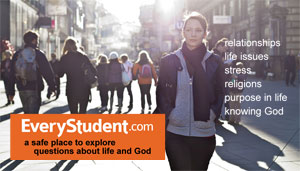 To print these cards, give file to your printer…
• final2017-2.pdf (guy)
• final2017-1.pdf (girl)
Posters:
To encourage people to visit Everystudent.com, feel free to download and print copies of any of these. Useful as posters, fliers to hand out, or ads in your campus newspaper. All are PDF's. Will need Adobe Acrobat Reader to view and print.
ORANGE POSTERS:
Three sizes to choose from:
22" x 14"
-
download
17" x 11"
-
download
11" x 8.5"
-
download
For best look, please print
on glossy (coated) card stock.
Fliers:
Here are two broad-sowing fliers you can hand out on campus or in a city.
(1) Prints two to a page.
Hi-quality PDF
to view and print.
(2) Prints four to a page.
Hi-quality PDF
to view and print.
Text Link:
Graphic Links:
Copy and paste any of these graphics.
To make it a live link on your Website, blog, etc., copy and paste the corresponding code from the box below the graphic.
For a free ebook and additional ways to use EveryStudent.com, please see EveryStudent.info.
If you have a relationship with Jesus, here's how to grow: StartingwithGod.com.